Americans say privately-run schools perform better than government schools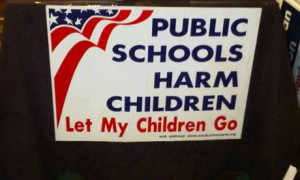 "Seventy-eight percent of Americans say children educated in private schools receive an excellent or good education, more than say that about four other types of U.S. schooling," according to a new Gallup poll released Aug. 29.
69 percent say parochial or church-related schools do an excellent or good job educating students, and 60 percent say the same of charter schools.  46 percent say home schooling is excellent or good.
Public schools performed the worst.  Only 37 percent say government schools do at least a "good" job, which just five percent saying they are excellent.