Cheap software is revolutionizing local elections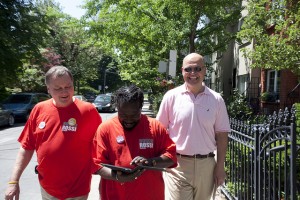 "Most citizens have no idea who's running for (local) office and are therefore open to persuasion—a significant fact since local elections can be swung by just a few votes. And since persuasion at the local level happens by direct voter contact, field organizing is the key to victory. The campaign that does it better, wins,"  Joe Green writes in Campaigns & Elections.
"So how can a campaign with limited staff and financial resources get the voter data they need and radically increase the power of their field operations? Enter the Internet, and more specifically, affordable political software."
Finding a good database program to manage the voter file could deliver tons of extra votes simply because you are better at identifying active, undecided voters than your opponent.
Having a good website that automatically loads content to social media networks could help you reach voters your opponent can't.
Some programs available on iPad or iPhone allow you to update and automatically sync databases, allowing you to flag supporters and favorable voters for your Get Out The Vote from right there at their front door.
So talk to past candidates and political pros.  Ask what they use.  Try new programs. Find what works for you.  Political technology decides elections.