Editorial: Wisconsin could use more of what Ed Thompson brought to politics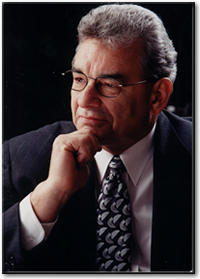 The Wisconsin State Journal and Capital Times, writing in an editorial this morning, memorialize Libertarian mayor and Wisconsin gubernatorial candidate Ed Thompson, the brother of former Wisconsin Gov. Tommy Thompson:
Ed Thompson may well have been the most beloved gubernatorial candidate who never became governor in Wisconsin history.

It wasn't just that Thompson, who died over the weekend at age 66 after a nasty fight with cancer, was a straight shooter. It wasn't even that the man who sought the governorship on the Libertarian Party line in 2002 genuinely seemed to care about the folks who get pushed to the sidelines of our politics…

…Back in 2002, we wrote a lot about Ed Thompson at The Capital Times. He joked that this paper was friendlier to him than the papers that claimed to share his ideals. But we weren't just being nice to Ed. We agreed with him on a lot of issues — ending the drug war, finding alternatives to incarceration, cracking down on pay-to-play politics and opening up our elections to more voices and more ideas. And we found Ed's bluntness and humanity to be a refreshing antidote to the pre-packaged politics offered up by the Democratic and the Republican parties.

We still do. That's why we're so sorry he's gone. Wisconsin could use a lot more of what Ed Thompson brought to our politics.
Read more at http://host.madison.com/news/opinion/editorial/article_52be467d-a554-5cf1-aa0e-ad9bf3c2afb9.html#ixzz1bpBDNA2f