Rise of the libertarian independents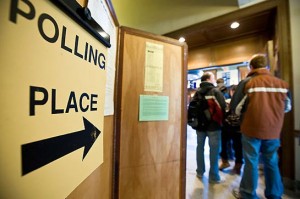 The editorial board of the Victorville, Cali. Daily Press writes:
It seems to us that the most interesting political development of the year has been the rise of the independent voter. Since the 2008 elections, more than 2.5 million voters have left the Democrat and Republican parties, surely a reflection of the growing dissatisfaction with both the performance of Congress and the performance of Barack Obama…
…This is not something new, of course; it's been going on for decades, and is confirmation, in our eyes, that U.S. citizens in general are becoming more and more individualistic in their tastes, their thinking and their opinions. That, in our view, is very good news indeed, because it also confirms our view that freedom is basic to human desire. It's part of our DNA, and it translates into a libertarian view of government, to wit: leave me alone.
That's why capitalism has proven to be the most efficient, successful form of economic system. It thrives on individual choice, thus allowing society at large to give thumbs up — or more relevantly, thumbs down — to pretty much everything. Only when government becomes involved in deciding who, or what, fails or succeeds does capitalism creak…
Go here to read the full editorial and share your thoughts.
Go here to chip in $10 or more to support Libertarian candidates.
Go here to learn more about running for office as a Libertarian.
Tweet or share this by clicking below.