Small business owners' confidence in Obama economy plunges again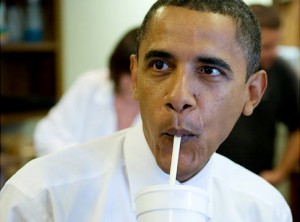 "U.S. small business owners' optimism declined in July, with the Wells Fargo/Gallup Small Business Index at 17," the polling firm Gallup reports.
"The Future Expectations Dimension of the index, which consists of owners' ratings of their businesses' expectations for the next 12 months in several respects, declined to 18 in July from 24 in April and 21 in January. Small-business owners' future expectations are now at their lowest level of 2012," Gallup finds.
"The decline in small-business owners' future expectations is responsible for the drop in the overall index. Small-business owners' expectations for the next 12 months worsened significantly in several key areas:
The percentage of owners expecting their financial situation to be very or somewhat good over the next 12 months fell to 59% in July from 66% in April;
The percentage of owners expecting their revenues to increase fell to 43% in July from 49% in April; and
The percentage of owners expecting their company cash flows over the next year to be poor increased to 23% in July from 18% in April."