You might be breaking the law and not even know it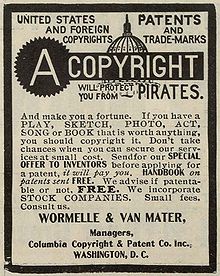 When running for office, copyright and trademark law may be the last thing you think about, but it could easily land you in legal, and certain public relations, trouble.
Jennifer L. Elgin, a lawyer in the Intellectual Property Practice at Wiley Rein LLP in Washington, DC., explains five common mistakes campaigns make that land them in legal trouble.
Read the full article at Campaign and Elections.
1) "Before you decide to just blast that song at your campaign rally, understand that recorded music embodies at least two separate works of authorship, each protected by separate copyrights: the musical composition and any accompanying lyrics (termed the "musical work") and a particular recorded rendition of that music (termed the "sound recording")."
2) "Materials found on the Internet generally are not free to take. Materials such as photos, videos, music, illustrations and logos that are found on the Internet (or elsewhere) are not necessarily in the public domain. In fact, there is a good chance that you need to obtain an assignment or a license from the copyright owner in order to use them. In some instances, the terms under which material may be used can be found on the website itself. Even though materials that are produced by the U.S. government are in the public domain, not everything on a government website is actually public domain material since the government can acquire copyright rights from third parties."
3) "Materials that you did not create are not yours.  The law vests ownership of copyrights in the creators of original works unless they are works "made for hire." An organization generally owns the copyright for materials created by its employees within the scope of their employment. An organization does not own the copyright for materials created by independent contractors or other third parties, unless very specific conditions of the work made for hire are met."
4) "There is no '20 percent' or '30-second' fair use rule  Fair use is a frequent question in political speech. For example, campaigns frequently seek to use clips from newscasts and other events in preparing ads. There is no bright-line rule defining how much of a work can be taken and still be fair use. The Copyright Act contains a non-exhaustive list of examples of purposes for which a particular use of a work might be considered fair and not an infringement—these include criticism, comment, news reporting, teaching, scholarship and research."
5) "Even if you have secured licenses or determined that a use is "fair," copyright owners such as recording artists and news outlets have more frequently started to assert objections that the use of their personalities or works in political campaigns implies a false endorsement of the campaign under a right of publicity or federal Lanham Act theory. Any use of materials that features or can be attributed to a public individual or organization that has not approved their use must be approached with extreme caution."