You'll put your eye out! Penn. town shows why we need Libertarians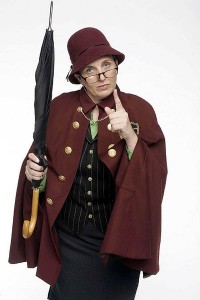 Officials in Beaver Borough, Penn. have outlawed non-residents from sledding in its parks, and even required all sledders under 12 to wear helmets.
In other words, it's illegal for your kids to invite some of his friends to go sledding.
"We are keeping the taxpayers dollars in the community by asking that only taxpayers sled ride in the community," said Whitney Brady, borough manager, oblivious to the fact it keeps consumer dollars out.  Going sledding and then grabbing lunch or going shopping in Beaver Borough is off-limits to out-of-towners.
Brady defended the ban with hysterics only a mother could love.
"If the sled riders were to lose control or were unable to get off their sled, they could potentially go over the hill into the woods…and get injured, fatally injured."
True, the risk of children getting injured is real, but not realistic enough to force parents to put helmets on their children in public and shut off parks to non-residents.
Next time, vote Libertarian.