Americans agree health care is broken, but don't want politicians fixing it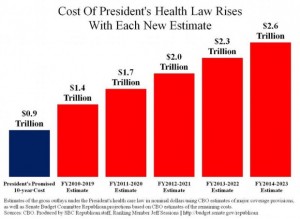 A new national survey finds:
• 77 percent of Americans are dissatisfied with the cost of health care in the U.S.
• 67 percent describe the U.S. health-care system as being in a "state of crisis" with "major problems."
• 62 percent rate the actual quality of health care in the U.S. as good to excellent.
• 58 percent rate health care coverage in the U.S. as fair to poor.
But despite all that:
• 54 percent say it is not the responsibility of the federal government to ensure all Americans have health care
Source: A Gallup poll of 1,015 U.S. adults conducted Nov. 15-18, and reported by The Washington Times' Jennifer Harper.