The 2014 election started three weeks ago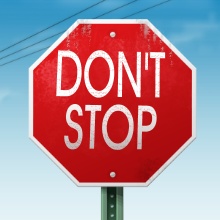 Winning political organizations know there is no "down time."
In fact, the Democratic Congressional Campaign Committee spent election night calling unsuccessful candidates to tell them to not stop campaigning — because the next election is just 24 months away.
"Literally on election night 2012, I was calling candidates who fell short and urging them to run in 2014," the DCCC chairman, Congressman Israel, told BuzzFeed. "We literally started recruiting before the election was over."
While some political parties and groups spent the morning after the election clucking about things on websites, just hours after the polls closed Israel was already "holding the first in a series of recruitment meetings designed to replenish his ranks."
"The game's not over until the bottom of the ninth, and even then you go for extra endings," Israel says, "If you grew up like I did, even if you're up 20 runs you don't stop man."
Have you started yet?
Are you contacting Libertarians urging them to run in local, state and federal elections next year and in 2014?
Are you calling your friends and family asking them to make a major donation to a Libertarian candidate?
Are you going door to door to identify potential new Libertarian voters?
Will you be greeting voters as they leave the polls during the upcoming local elections in 2013?